Are you unsure of what to do with the insights from User Intent? This month at Tea Time SEO our speakers will be discussing how you can work with these insights and generate the visits and conversions you want. We're excited to have Lidia Infante, Christopher Hofman Laursen and Beatrice Gamba joining us. Learn more about our speakers and what they have been up to over the past year below.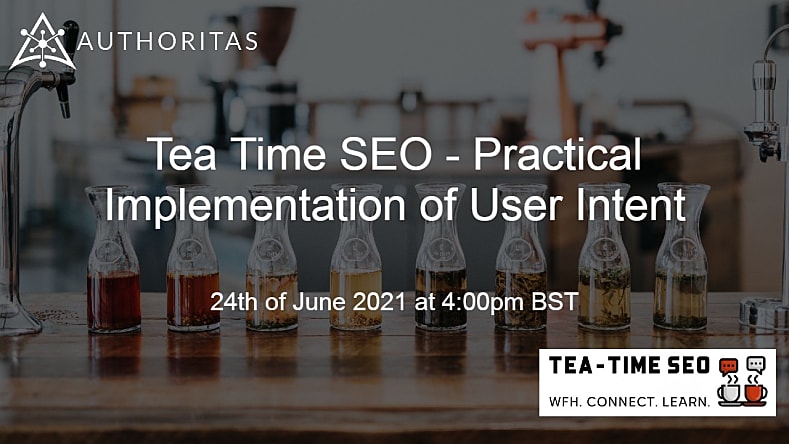 Lidia Infante is the Senior International Strategist at Rise at Seven, managing the digital strategy for clients across the world. She was Chief Digital Editor at RBA and she has worked in SEO across different European markets in B2B, ecommerce and media companies.
Beatrice Gamba started as a young sci-fi lover and ended up working with AI. After her degree in Economics, Beatrice moved to Berlin, where she worked for a big e-commerce Company. She joined WordLift's team in Rome in 2016, where every day, she strives to create value with innovative, AI-driven digital strategies. Beatrice was born curious, and being in SEO is the best thing that could happen to her! Her expertise includes Digital Marketing, Search Engine Optimization, Keywords Research, User Experience, Copywriting and Data Analysis. In her spare time she loves playing records, biking, travelling and, of course, discovering!
Christopher Hofman Laursen is the lead SEO consultant at the agency IMPACT Extend. He helps omnichannel players in Denmark and big B2B companies with SEO. He has also been a speaker at SEOday in Denmark in for three years running. He is excited about customer journeys, content and data. During the lockdown, Christopher has been very busy. He helped out his clients, done webinars at IMPACT Extend, been working on developing pixel tracking (as an alternative to rank tracking), and working on Python scripts to automate SEO tasks. Christopher has also managed to get his first blog post published at Moz, great achievement!
Tune in this episode of Tea Time SEO at 4pm on Thursday the 24th of June on YouTube. Sign up and get updates of our Tea Time SEO talk and never miss a session again!