Why use the Authoritas platform if you're a Head of Digital?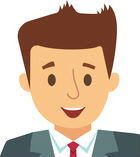 As Head of Digital, we understand that your to-do list can seem never-ending! With leading your multi-disciplined team to drive eCommerce initiatives, planning and managing global campaigns as well as ensuring that all members of your team have access to the best tools for their specific roles, there's a lot going on and it may come a time when you feel frustrated, or just a little stressed. Please be assured, help is on its way.
The Authoritas platform is not just for your SEO die-hard colleagues – your content marketing teams will also highly benefit from the data provided. We understand your role covers multiple areas of digital marketing; however, it's important that you have a clear understanding of the way your colleagues are working, so you can source the best tools in today's, and tomorrow's market.
Work with your agency to get the results you want
If you are using an agency to write content or manage your site, do communicate your main KPI's so your agency understand what drives your business initiatives and ensure they are fully aware of your management style. KPI's can be added to the Authoritas dashboard as a clear reminder and can be reviewed in your reports. Let's make sure everyone is on the same page.
You will also be able to review your agency's progress through the task management feature to see which areas of your site they are working on and if they've achieved the actions required. To build the agency and enterprise relationship, communication is key! So during the initial stages, at least, get on the phone or, better yet, visit your new agency and explain all aspects of the project in hand.
Is your team's content not hitting the mark?
In many cases, our clients tell us that their content marketers are producing content based on obscure results. Although miscommunication is a big issue with writing directive content, it's always important that the data you're basing your decisions on is reliable. The content published should be making money for your business.
The big data insights are produced on our Market Intelligence, enterprise-only, feature which allows you to identify tens of thousands of different keyword opportunities. The key is to prioritize the opportunities you need to focus on first. With Authoritas Market Intelligence, you can quickly and easily identify clusters of keywords to focus on based upon project ease of ranking, traffic volume and projected ROI. Once your content is written, it's vital that it is rigorously tested for its relevance to your market place.
Are your stakeholders always right when considering actionable insights?
Getting on your stakeholders wrong side is not wished upon anyone. But agreeing on actionable insights with stakeholders for your multitude of projects is never an easy task. Whether it be your content strategy or marketing budget, the Authoritas platform can assist your conversations through the presentation of hard earned facts – data.
It's a common occurrence to want to move your marketing efforts back from your agency, to in-house. Ensure you have the budget and resources to do so. The Authoritas reporting modules will allow you to cut the hours spent on reporting down drastically, so if you do wish to move back to traditional methods, you can use a platform to help you with your main areas of work, be it, content marketing, links, keyword research or technically auditing your site.
Top level management
As you're more than aware, the successful management of people is vital to keep your department in motion. Leading your market and analytics specialists in right direction will help grow a stronger team. To view your juniors performance, the software has a built in task management feature which you can use to track your team's progress, as well as justify budget's during your stakeholder meetings.
New technology that will enhance your workflow
Although your to-do-list is never ending, the Authoritas team is here to make your life that much easier. Whether you have chosen to work with an agency, or have an in-house team of experts it's important that all members of these teams have a full understanding of the Authoritas software, to fully utilize it for your report analysis or marketing campaigns. Your top level management should not only be to populate your juniors workload with tasks, but to also share with them new technology and tools which will enhance their knowledge and the quality of work produced by your team.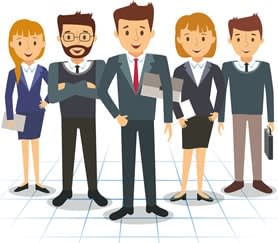 How would your role use the Authoritas platform?
Find out how our platform can help your agency or enterprise