Analytics Integrations
By integrating data from your analytics software with our proprietary data we can give you additional practical insights and more useful reporting. We can provide you with a daily API integration with Google Analytics, Adobe Analytics or Xiti. The Authoritas platform can help you produce one integrated report including all the key SEO data and analytics data across all of your websites.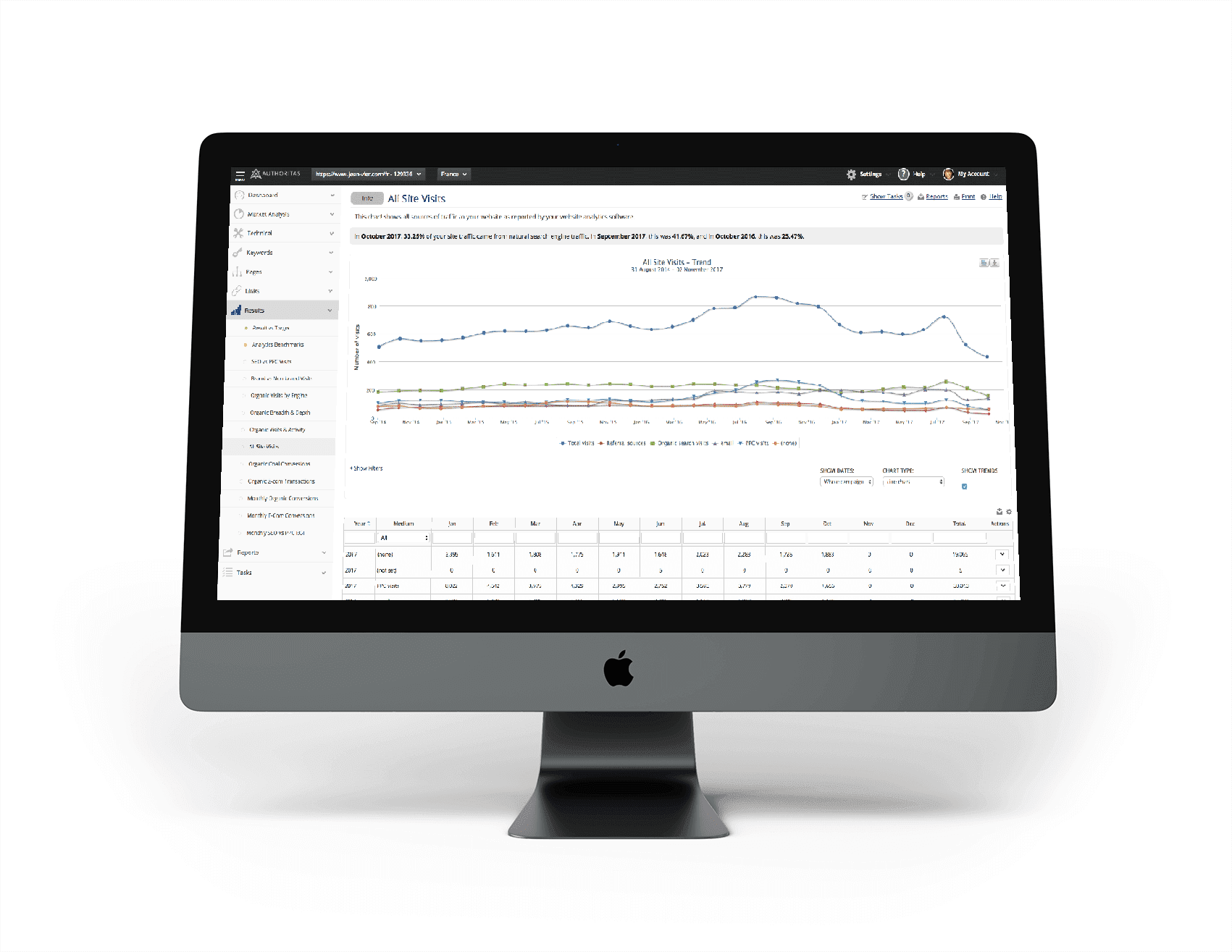 Daily API Integration
The daily Authoritas API Integration with your preferred analytics provider – be it Google Analytics, Adobe Analytics or Xiti can provide a quick and effective way to help bring in all of your data from different sources.
Helping you set targets
Integrating data helps you set targets for your SEO and content marketing campaigns that are based on all the available sources of data. You want to ensure that every up-to-date metric from each source is included, just to help you make sure that the optimum future content strategy decisions are made for your business.
Prioritize identified issues
We all know in the world of SEO that you can't do everything at once. That's why it's so important to utilize integrated data in your quest to prioritize which of your SEO tasks should have the greatest priority and which can afford to wait.
Produce one integrated report
What's the point in producing a report based upon one single source of data when you could be integrating your data sources and producing reports based on much more intelligent, combined data? Use the Authoritas platform to produce reports that give you meaningful insight from an ROI-perspective.