Customised SEO Reports with Authoritas
Authoritas integrates with Google Search Console and Google Analytics and also via an API, giving you access to actionable and insightful data. Set up automated reports at the click of a button and even white label them letting you take back control of reporting while saving you valuable time.
Analytics Integrations
Integrate data from our analytics software with our own proprietary data, giving you additional practical insights and saving time.
We can provide you with a daily API integration with Google Analytics, Adobe Analytics or Xiti.
Google Search Console
Connect your data with our platform and receive more actionable insights.
We download your Google Search Console data daily – providing you with unique data such as the relationship between your keywords and ranking pages.
Google only stores your data for 90 days – we store your data for 3 years (or longer on demand), so you can do year-on-year comparisons.
Automated Reports
Create and schedule a series of custom, own-branded automated reports in PowerPoint, PDF, CSV and Excel to meet the needs of your whole company.
Create as many dashboards as you need, selecting from 10 powerful widgets to fully customize the data you display. Different dashboards can be used to monitor different kinds of information for different users
Your dashboard will be the page that opens first upon logging in to your Linkdex account. If you don't already have a dashboard set
up you'll be prompted to create one.
Schedule regular reports or download on-demand
Report automatically against campaign benchmarks, KPIs and targets set, market visibility, ranking data, analytics and link data in one place.
Platform API
Our Platform API extracts SEO data including all the SERP results and ranking data, visibility data into the users' own dashboards. Using our SERPs API you can:
Power your own SEO dashboards with accurate keyword ranking data from any search engine using a real browser.
Supports all major search engines in all major markets and languages globally desktop or mobile rankings
Undertake local search analysis geolocated to postcode/zip code or decimal lat/long
Create global dashboards that summarise your performance and allow you to drill down to local markets
Understand who you are competing with in Paid Ads & Google Shopping
Understand your competitive position in all major Universal Search features
Export Data to Big Query:
We can help clients with Google Big Query (GBQ).
Google Big Query feeds into Google Data Studio
 Users can create their own dashboards in GDS.
This allows users to import all the data they need at scale
We have run our own Travel Industry and Consumer Electronics Report in Google Data Studio.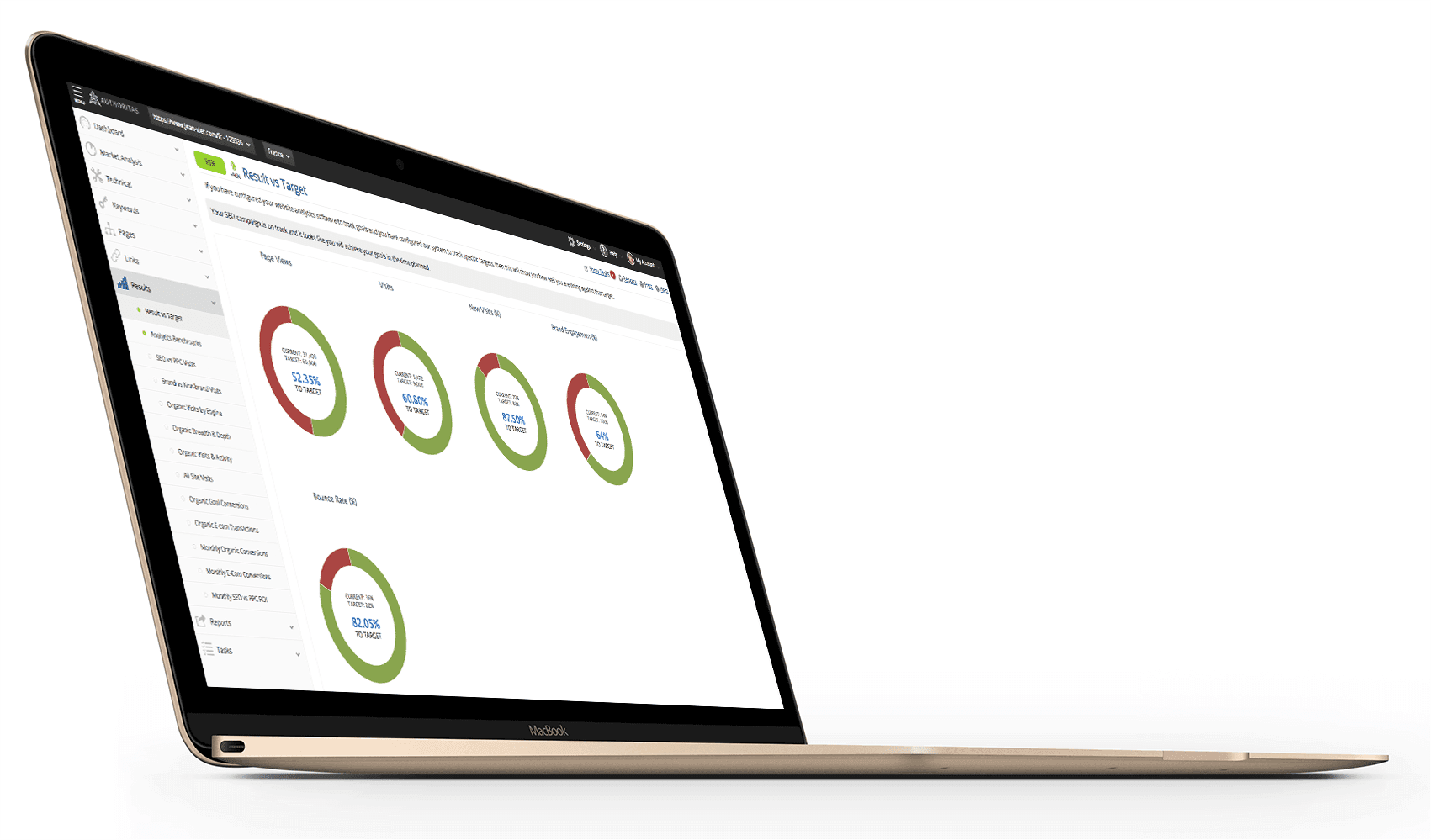 Reporting FAQs
1. Is there a limit on the number of reports?
No there is no limit, you can run as many as you like.
2. Can my account manager set up the reports for me or is it easy to do myself?
It is easy for each user to set up their own reporting. Please contact support if you have any further questions.
3. How often can I schedule reports ?
There is the option of every day, every week day, weekly, monthly and last day of the month, meaning you can get the report on the key dates that matter for you.
4. What is the format?
The reports come in excel.xlsx and pdf.
5. Can I send this to specific people in my team?
Yes you can send it to anyone who you like. Users just add their email address with the subject and message.
6. Can I have my own template?
Yes there are different themes and users can filter by different time frame, tags and different pages.
7. How do I change my dashboards?
You can add more widgets, delete them from the dashboard and delete dashboards. To remove a widget, simply click on the "rubbish" icon on the bottom right.