Google Search Console
When using the Authoritas platform, you benefit from our unique integration with Google Search Console (formerly Google Webmaster Tools). Our daily crawls provide you with unique data such as the relationship between keywords and ranking pages. We also provide you with '(Not Provided)' insights, and store the data for as long as you are a client (Google only stores it for 90 days.)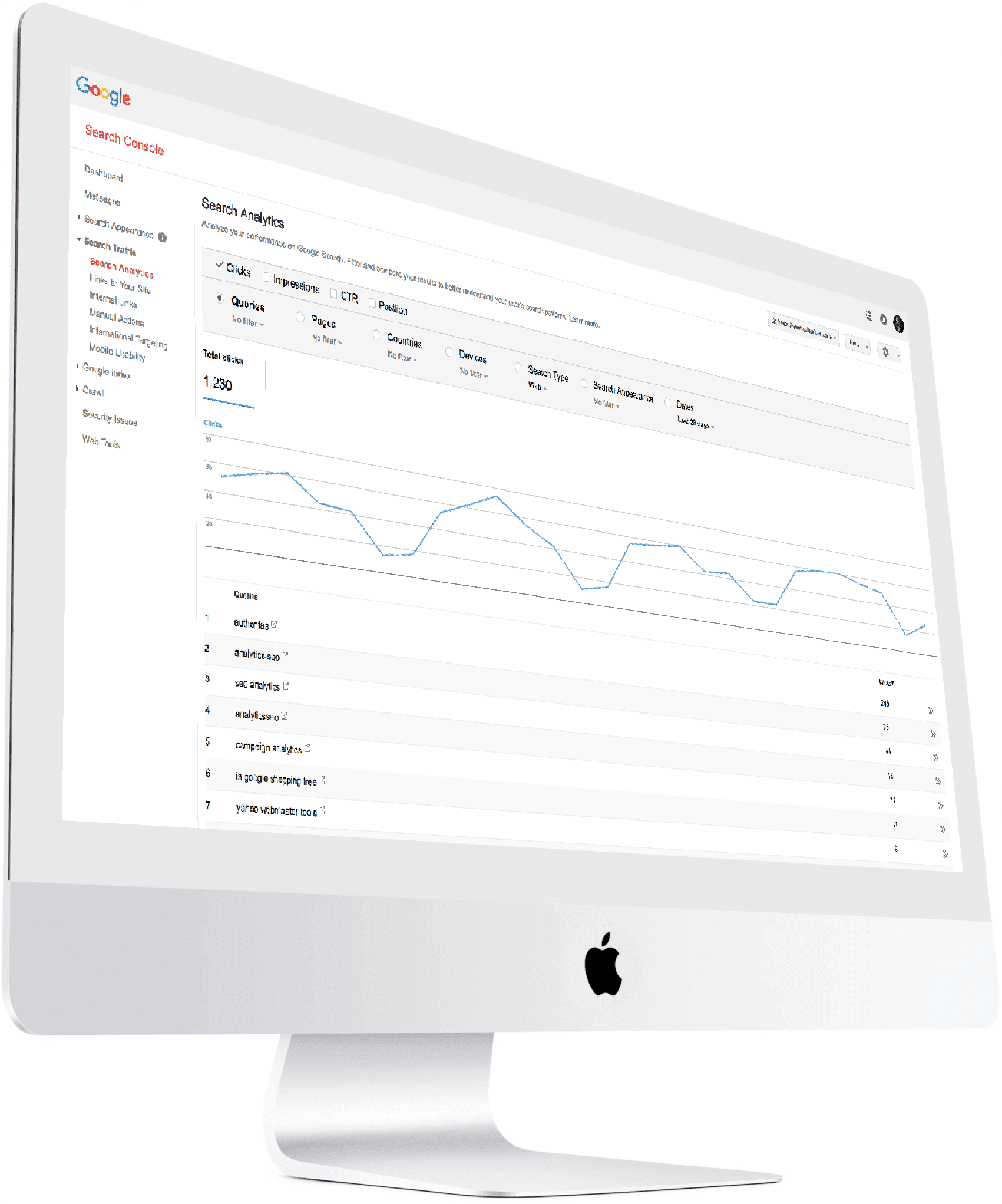 Daily crawls
We login and crawl your data daily – providing you with unique data such as the relationship between your keywords and ranking pages; this relationship is not visible when you download data from within Google Analytics or Google Search Console. We help you combine the data in an intelligent way so that you have a better understanding of how your content marketing is performing down to the keyword level.
'Not Provided' insights
But it's not just about integrating your existing Google Search Console data. We also add additional value by mashing up your Google Search Console, Google Analytics and keyword ranking data utilizing our own IntelliTraffic™ algorithm to give you 'Not Provided' insights, similar to the data that was previously available inside Google Analytics (prior to the obfuscation of your organic referral data).
Keep historical data
Google only stores your data for 90 days – we store your data for as long as you want, so you can do year-on-year comparisons. We all know that many businesses are cyclical in their success. Certain seasons are much more likely to be more profitable. It's therefore absolutely essential to know as much as possible about your metrics from one comparable time period to the other; and work out what you are currently doing better — or worse — and what you need to concentrate on in the future in order to improve.