Link Building
Building high quality relevant links to your site is still a critical element in maintaining competitiveness when it comes to your SEO success. Analyze your competitor's links and import links you have worked with previously into the Authoritas platform. Get Majestic and social metrics for each URL. Keep tabs on links that are lost every week — as well as the new ones you have earned.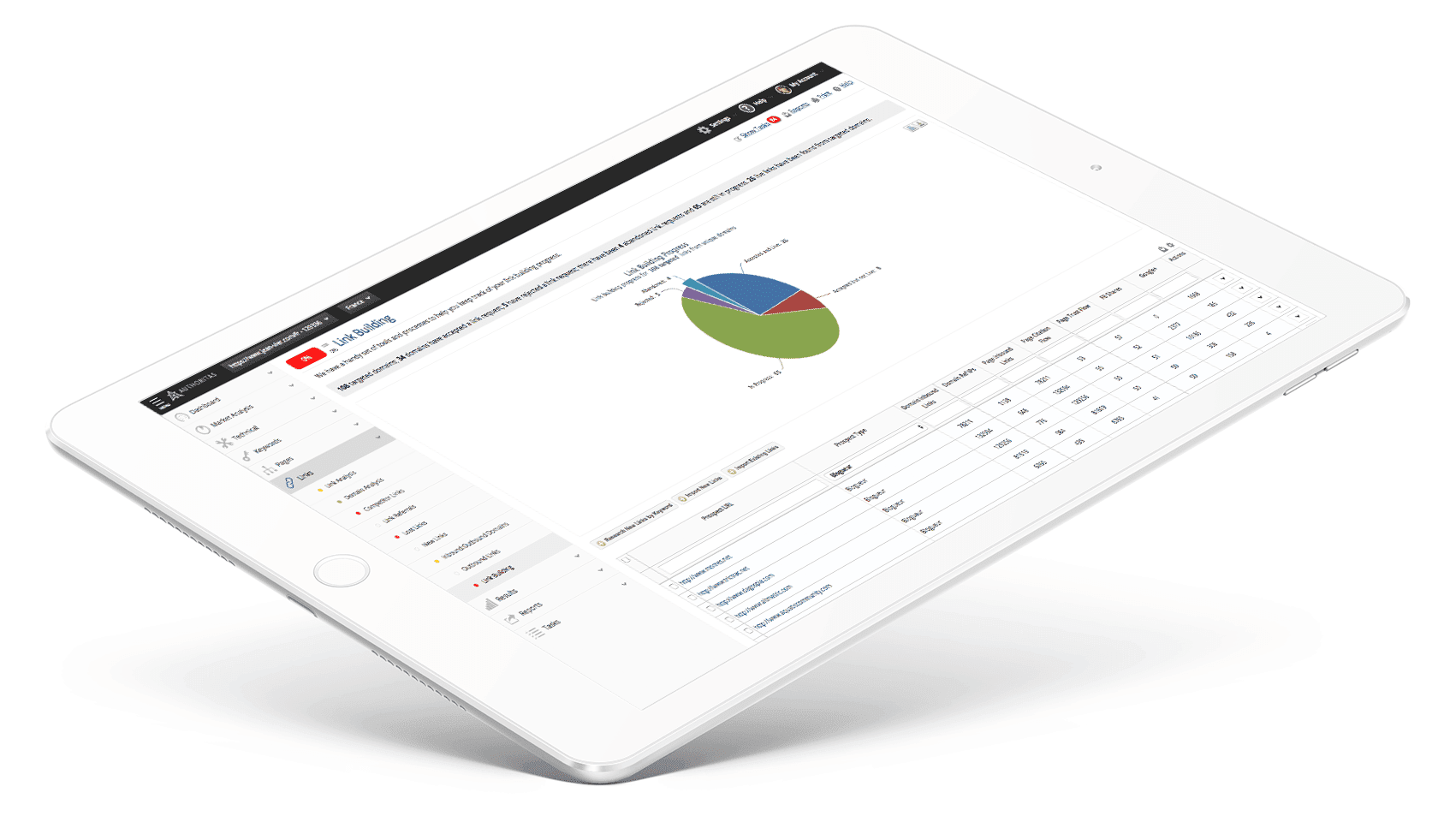 Link building solutions
Analyze competitor links
Automate link research using advanced keyword searches in Google and DuckDuckGo
Import links you have worked in another system or existing links from Google Search Console
Get Majestic and social metrics to help you ascertain whether the site will bring real visitors as well as SEO value
Create and assign tasks so your outreach team can coordinate efforts and keep track
Measure effectiveness by tracking link referrals, visits and conversions from links you have built
Link referrals
It's not all about link juice! Are your link building efforts generating you an ROI? In the Authoritas platform you can see at a glance which links are actually bringing you real visitors and conversions. You can also view how many links you have from each referring site; and which links you have built during this campaign.
Note: For each referring site you can view: Organic Visits, % of total referral visits, number of goals, goal value, conversion rate %, page views, backlinks and campaign backlinks.
Lost and new links
Links are often amended or removed after placement has been agreed, so you have to keep close tabs on whether your links are still there, month after month. Don't let all your link building efforts slowly erode away — keep tabs on links that are lost every week as well as the new ones you have earned.
Note: Every week we compare Majestic's fresh index to find links that you once had, but which can no longer be found.  We then use our crawler to double-check the source URL to check whether the link really has disappeared, giving you an opportunity to contact the site owner and recover the link. We also provide you with a weekly update of new links to your site.