Links
Managing a quality-orientated linking and outreach strategy is paramount to achieving the best organic search results — and the Authoritas platform  gives you all the data and tools necessary to help you identify authoritative and relevant sites you should know about; and the people that you can outreach to, to build mutually beneficial relationships and links.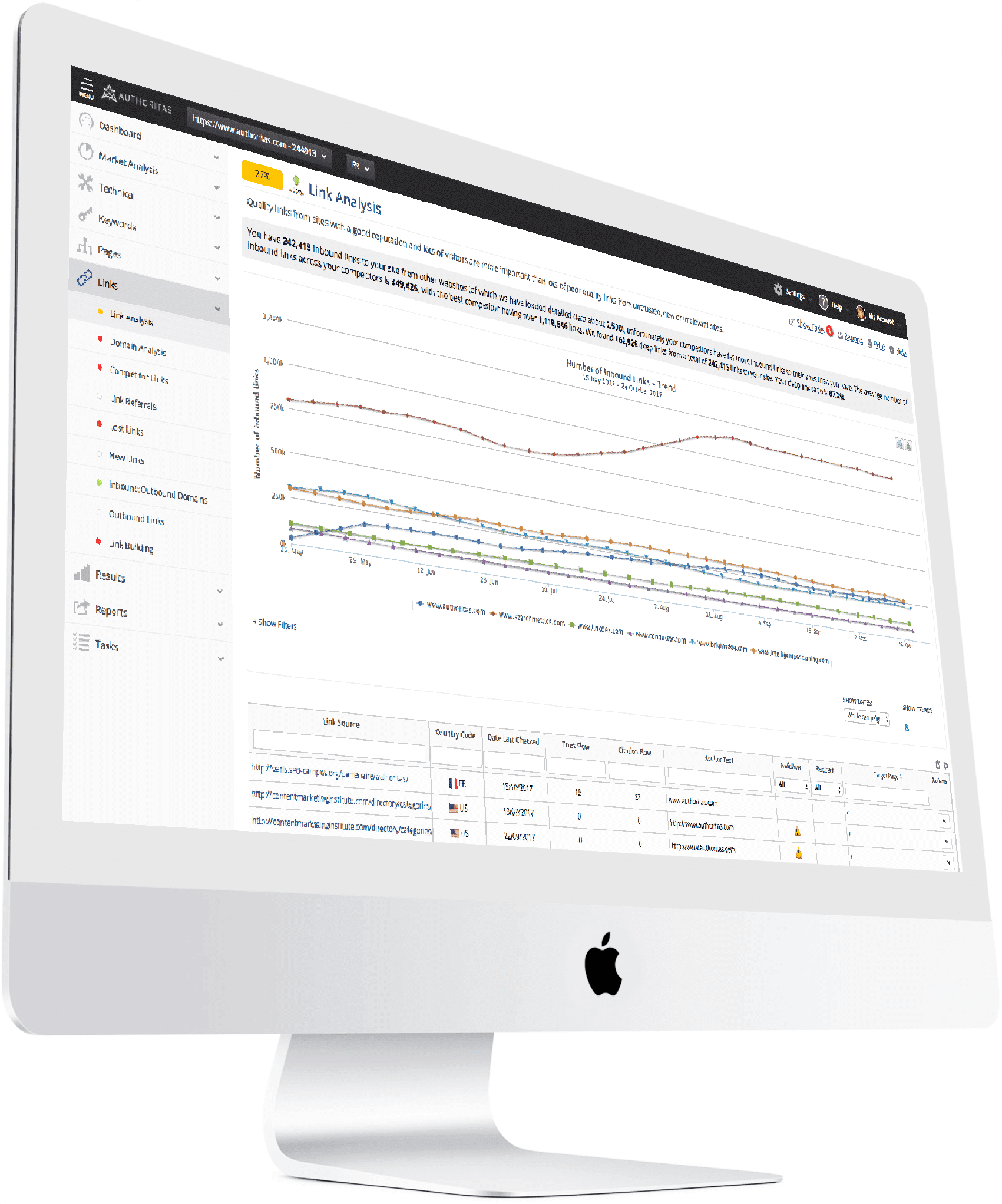 Backlink Profiling
Links are still one of the top 3 ranking factors! They've been around for a long time as one of the most prominent ranking factors and they're not going away. Get in-depth Majestic backlink profiling right inside the Authoritas platform.
Competitive Link Analysis
Piggyback off all your competitors' backlinks to understand where they are getting their best links from and which pages are attracting links. You can then use this competitive link analysis to help guide your future campaigns.
Link Building
Building high quality relevant links to your site is still critical in maintaining your website competitiveness in the SERPs. Analyzing competitor links, automating link research, creating and assigning tasks and measuring effectiveness by tracking link referrals are all essential elements of effective link building.
Link Detox
Ever since the Penguin update, Google has upped its game on penalizing sites with suspect link profiles. The Authoritas platform will provide you with a continuously updated source of backlink data and meta data about your links, so you can root out links that may be harmful and help you filter and prioritize the results, carrying out a full link detox.