Multi-Site Management
Large multi-nationals and agencies managing hundreds or even thousands of sites can improve their working practices and economies of scale with one organic search solution for all of their worldwide websites. The Authoritas platform lets you see all your performance KPIs for all of your sites on one screen. This helps you to track the performance of different teams and sites and focus on resolving the key issues by getting a detailed view of all critical tasks across all sites in one consolidated view making multi-site management a breeze.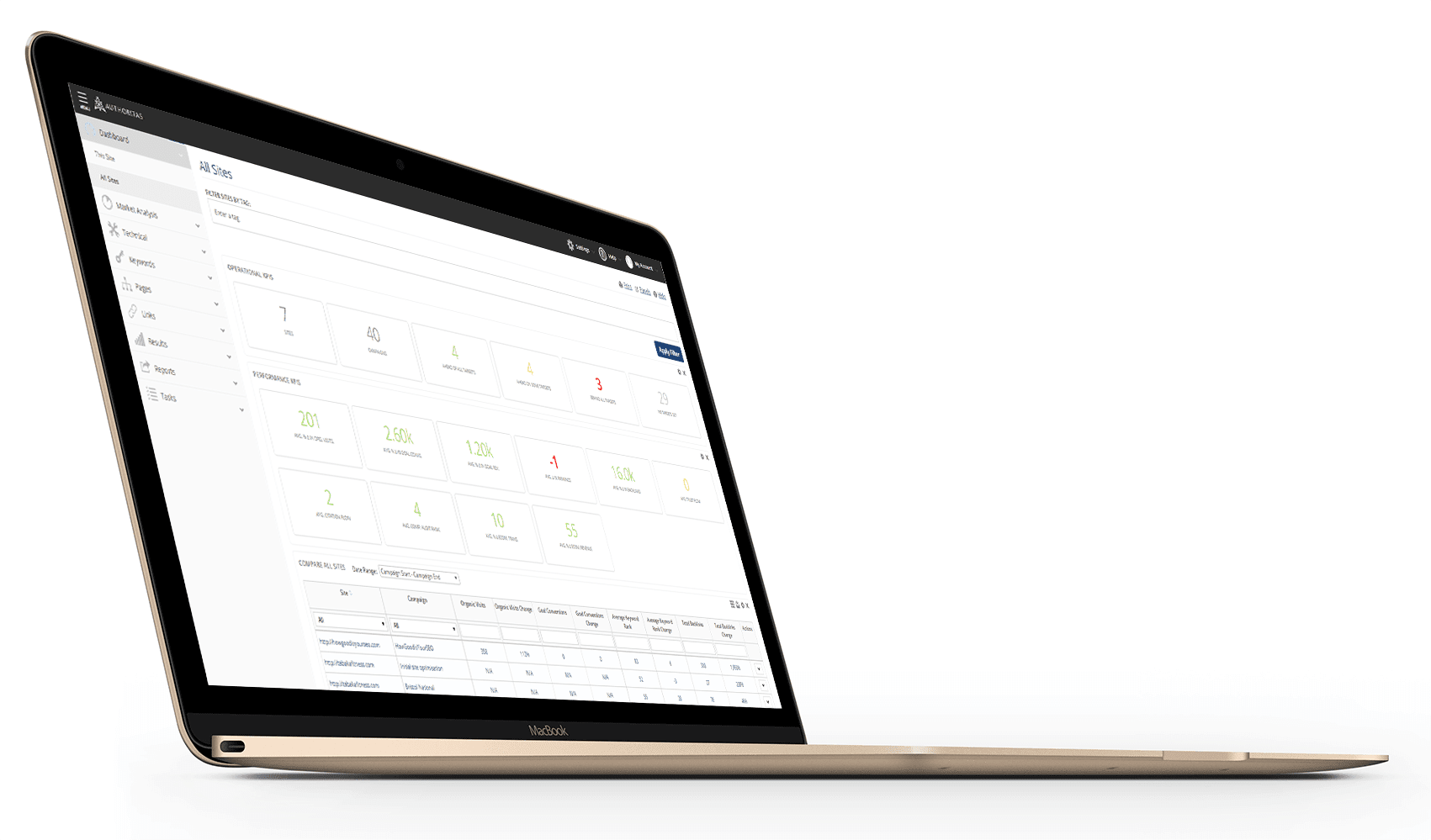 See the wood from the trees
If you have ever managed multiple SEO campaigns simultaneously, you may have experienced that awful feeling of being weighed down by data, but light on real insights. With our multi-site management facility at last it's easy to see the wood from the trees. You can see critical summary data for all your sites together, and are able to compare them against known algorithm updates, investigate issues and assign tasks to your team.
Discover what requires immediate attention
Imagine you've just got back from holiday and there's been another major Google algorithm update. Wouldn't it give you tremendous peace of mind to know that you could quickly and easily see which of your sites have been impacted and which areas need immediate attention?
Multi-task management
Most SEO campaign management platforms only allow you to do one thing at a time, manage one website at a time. With Authoritas you can assign one or multiple tasks in bulk across one site, a group of sites or all your sites. Create an unlimited number of users and tasks. Setup task templates to automatically add common tasks you regularly do on every site you optimize.
Error management
The Authoritas platform is automatically configured to regularly check for and find errors, flag them in the system for you and alert you when critical issues arise. We recognize that everyone works differently and has slightly different ideas of what best-practice SEO means. We put you in total control by giving you the flexibility to create a set of custom tasks for every site you add to the platform.
Within a few moments you can tune the Authoritas platform to ensure that it matches your specific needs. If you haven't done so already, arrange a demo today.