Chapter 1. Introduction and Beginner's Guide to User Intent
Ben from Impression shares his On-Page SEO and User Intent experience in chapter 1.
What is User Intent?
User intent, also known as search intent, is the human purpose behind the text of search query. In other words, a user's intent is what they are hoping to achieve from their search.
Taking user intent seriously means recognising that search queries are not the end goal of a search. The search terms someone enters into Google or Bing are simply a way of achieving an end goal like buying a new pair of shoes or finding the answer to a question that's been on their mind.
When we talk about 'meeting' or 'satisfying' user intent, we mean putting content in front of users in organic search that helps them to achieve their end goals. While we only go into intent for more traditional search in this guide, the principles of user intent apply more widely to other search engines, such as Amazon and YouTube.
Why is User Intent important in SEO?
User intent is important for SEOs to take seriously for at least two reasons. The first is that it's increasingly difficult to rank well in Google without meeting it. Google's goal is to give human users the most satisfying search experience so that they keep coming back for more. 
The second main reason to pay attention to user intent is because meeting user intent is vital if we want our visitors to engage with us in a meaningful way. If someone lands on your site via Google and can't find what they're looking for, they'll bounce back to the search results. However, if you can show them what they want to find, they're more likely to stay on your website and convert.
Since the Panda update in 2010, a series of algorithm updates have increased the quality of the content that Google surfaces, making Google much better at unpicking a searcher's language and context to identify what they're trying to achieve. Now, with natural language processing souping up its algorithms further, Google is excellent at showing results that meet user intent.
The bottom line is that if you try to optimise a landing page for a group of keywords without addressing their underlying intent, your landing page simply isn't going to rank well. If you want high rankings and, therefore, higher traffic, you have to take the intent behind your target topics seriously.
The 3 (well, 4) main User Intent categories
Google openly acknowledges three broad categories of user intent: Do, Know and Go. 
The wider SEO industry tends to refer to these categories as transactional, informational and navigational. Many SEO resources and tools also include a fourth main category: research (or commercial research).
These four categories are not the only facets of user intent to be aware of, but they're a start. In reality, there are countless nuances almost as varied as search queries themselves. However, understanding the distinctions between these four is all you need to start thinking about user intent strategically.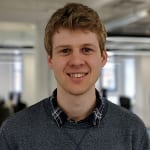 Ben Garry
Content Specialist
Ben is a content specialist at Impression, focusing on on-site SEO and content optimisation, as well as co-hosting Impression's RankUp SEO podcast. He's spent his SEO career at Impression, joining while still a student in 2016. Now he splits his time between providing specialist on-page work for Impression's largest clients and leading SEO strategies. Alongside working from home in the last 8 months, he's enjoyed walking in the beautiful Vale of Belvoir and spending time with friends in the virtual world of online board games.
Watch our Tea Time SEO session here:
Can we help?
If you are looking for an easy way to automate much of the advice given in this guide, then please book a call with one of our platform experts to explore whether we have what you need.
Transactional intent
Transactional searches are those that have the end goal of a commercial interaction, whether that's buying a product or getting a quote. These searches tend to be the most competitive and the highest priorities in an SEO strategy. Shopping ads are a great indication of transactional intent.
Who ranks?
For product searches, ecommerce categories and product pages dominate. Transactional intent for services can be trickier, but the service providers usually rise to the top alongside a few articles. Watch out for blog posts and informational content on your own site that could compete with your service pages for these rankings.
Commercial research
Though not formally recognised by Google, commercial research is another category, as the types of pages that rank for these terms don't really appear in other categories. Commercial research refers to users' desire to compare products and services, typically to find the best-reviewed or the cheapest options. This type of search is often dominated by industry publishers and comparison sites, and is very difficult for the selling sites to break into.
Who ranks?
Commercial research is often dominated by industry publishers and comparison sites, and is very difficult for the selling sites to break into.
Informational intent
Informational intent is a broad user intent category, encompassing all types of questions and research that don't have a direct connection to a commercial interaction. Featured snippets, People Also Ask boxes and non-branded Knowledge Panels are all common signs of informational intent, but there are countless other specialist features that can pop up, such as news stories, lyrics and even Pokemon! 
Topics with informational intent rarely result in immediate conversions, but can still be valuable for businesses looking to engage their audiences early on so that they're more likely to make a purchase later.
Who ranks?
Any site can rank for informational searches as long as they have some authority on the topic. You should prioritise blogs and other longform content for these terms, as ecommerce pages almost never rank and service pages will have a more difficult time.
Navigational intent
Navigational searches are used to getting searchers to a known destination. A common example is someone searching a company name to get to the website because they don't know the URL or because searching is quicker. Knowledge Panels belonging to companies and managed through Google My Business are common for this type of search. Map Packs are also common with people looking to find a known physical destination. It's vital that the correct business locations appear in Map Packs for their own navigational searches.
Who ranks?
In most cases, the most well-known company of the searched name ranks. Controlling navigational search gets tricky if a larger company shares your name or has a similar name.
Nuances to be aware of
User intent is infinitely more varied than those four broad categories can demonstrate. The majority of topics have mixed intent, with elements of different categories ranking highly, which means that there is no substitute for digging into individual topics to understand what each entails.
Some tools, like Authoritas, help you to understand how the four broad categories interact over real search results, as this example from an online art marketplace shows:
Important nuances also exist within the individual categories themselves. When working on Nottingham law firm Richard Nelson LLP's tax investigation offering, Ben realised that there were big differences in the types of informational keywords he could target.
The search term [tax investigations] is largely informational, with a People Also Ask box appearing high in its results, and we were able to get a general tax investigation FAQ page ranking top with sitelinks. Incidentally, their main tax investigation service page has never ranked for this term because it's too commercial in nature and doesn't match the intent that Google has identified.
Ben soon realised that although the FAQ page performed well for broad terms, it didn't rank well for its individual questions because Google wanted to show users more detailed information than a broad FAQ could provide. This was a significant nuance in the type of informational intent we were dealing with.
In response, he created new pages for the most popular of these individual questions and linked to them from the FAQ page. Lo and behold, they started to see better rankings for those pages because they matched Google's nuanced informational intent much better than the FAQ page did.
Interestingly, nuanced search intent also appeared to affect the main tax investigation service page. Ben and his team only started ranking well for keywords like [tax investigation solicitors] once they created this underlying informational content and referred to it on the service page. Although it was important to have a page with commercial intent so that we could actually convert transactional users, it became evident that Google still required a measure of informational quality to rank for transactional searches. We suspect that the sensitive nature of the topic contributed to its greater need for quality information.
Spotting user intent in the wild
There is no substitute for doing your own search result research when optimising for a particular topic. The organic results, ads and SERP features that surface for a query show you what kind of intent Google has identified, and therefore the intent you should aim to meet on your landing page.
Take the below example of the query [running shoes]. The language of the query itself doesn't tell us what intent to expect – it could be any combination of transactional and informational. The search results give a clearer picture.
There are signs of Google recognising a transactional intent behind the query in the top ranking site – an ecommerce category page – and the shopping ads on the right. Thus, your category page should be your main landing page for this query and similar, not your running shoes guide.
That's not the end of the story, though. There is also a local map pack showing places near me that sell running shoes. This local result is a nuance to the transactional intent, and suggests that Ben may be able to gain more visibility if Ben optimises his physical store page, or that his ecommerce pages may be more likely to rank in places close to his stores or offices.
How to start thinking strategically about user intent for SEO
Having identified the intent for a topic, you can now begin to consider where that fits into your SEO strategy. If your focus is driving more users to ecommerce categories and products to generate sales, you know to look for topics and keywords like [running shoes] that have a strong transactional intent.
An awareness of search intent also enables you to think about how to attract visitors to our site who may not be ready to convert. Ben's tax investigation example earlier showed how it's possible to target queries with different kinds of intent that are all related to the same service, helping our site to appear at every stage of the customer journey, from awareness through to action.
Ben's primary recommendation for a strategic use of user intent is to identify opportunities where your site is well-positioned to fully satisfy the intent of the searcher behind the query. This was Impression's approach to using Richard Nelson LLP's tax law expertise in satisfying informational intent for that topic area.
Then, over the long-term, consider how your site can satisfy different kinds of intent spread across the customer journey, remembering that it may take many touchpoints and minor interactions before someone is ready to become a customer. The more consistently your site can satisfy their intent when they find you in search, the more likely they are to become a loyal client or customer further down the line.
Finally, remember nuance. Understanding the four broad categories of user intent is a good start, but remember how different topics may wrinkle those broad definitions, and be prepared to adapt your landing pages to meet the specific intent that you can identify in your target topics.
Continue reading about User Intent